The Prophet Daniel was inspired to record the following about the last days: "Those who do wickedly against the covenant he shall corrupt with flattery; but THE PEOPLE WHO KNOW THEIR GOD SHALL BE STRONG, and carry out great exploits" (Daniel 11:32 emphasis mine). 
How strong are you? How well do you know God? In the day and age that we are living in, many believe that there is no God. A person who does not believe in the existence of God is called an atheist. Then there are those called Agnostics. These are people who don't believe it is possible to know for sure that God exists. Of course, many others practice religion and some like the Hindus for example, believe that there are millions of gods. What is the Truth? Who and what is God? The Apostle Paul clears up the question by stating: "For even if there are so-called gods, whether in heaven or on earth (as there are many gods and many lords), yet for us there is one God, the Father, of whom are all things, and we for Him; and one Lord Jesus Christ, through whom are all things, and through whom we live" (1 Corinthians 8:5-6).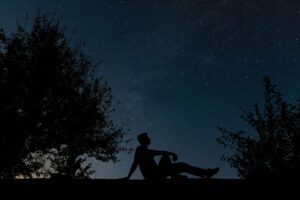 How well do you know God the Father and Jesus Christ? What attributes do they share? When God revealed who he was to Moses, he emphasized to Moses character qualities that He exhibited so that Moses could know what He was like. Notice: "the Lord passed before him and proclaimed, 'The Lord, the Lord God, merciful and gracious, longsuffering, and abounding in goodness and truth" (Exodus 34:6).
Throughout the course of time, God's servants would confirm important qualities of God under inspiration.
Notice the following examples:
Nehemiah – "You are God, Ready to pardon, Gracious and merciful, Slow to anger, Abundant in kindness, and did not forsake them [Israel]" (Nehemiah 9:17).
David – ""You, O Lord, are a God full of compassion, and gracious, longsuffering and abundant in mercy and truth" (Psalm 86:15).
Joel – "Return to the Lord your God, for He is gracious and merciful, slow to anger, and of great kindness; And He relents from doing harm" (Joel 2:13)
Jonah – "I know that You are a gracious and merciful God, slow to anger and abundant in lovingkindness, One who relents from doing harm" (Jonah 4:2)
It wasn't just the Old Testament servants of God that knew their God, the Apostle John, a disciple whom Jesus loved in a special way (John 13:23) stated simply that "God is love" (1 John 4:8; 4:16), and the Apostle Paul defined what love is, which also defined what God is like too (1 Corinthians 13:4-8). Some of these qualities include that God is kind, does not envy, is not puffed up, does not behave rudely, does not seek its own, is not easily provoked, thinks no evil, rejoices in the truth and endures all things. 
Strength is needed to persevere in these end times and those who know their God will be strong. If you diligently seek God first in your life, you will be rewarded by Him and He will strengthen you and bless you (Psalm 34:10, Matthew 6:33, Hebrews 11:6). God promises that those who diligently seek Him will find Him (Proverbs 8:17) and that the Saints will have the amazing opportunity in the millennium to help fill the earth with "the knowledge of the LORD as the waters cover the sea" (Isaiah 11:9). To learn more about the Almighty God who inspired the Bible with its prophecies and promises, we suggest you read our booklet, "The Real God: Proofs and Promises".