On February 11, 2022, I travelled with Area Pastor Mr Rajan Moses, Mrs Moses and Deacon Mr Ronald Moses on a trip to Johor Bahru to visit the brethren. We left Kuala Lumpur in the morning and arrived in Johor Bahru in the afternoon. We stayed in a motel nearby where the brethren live. After lunch, we visited Victor James' house, where the Sabbath service is regularly held.
The Sabbath service began with Mr Ronald Moses giving a sermonette titled "Never Give Up." Mr Rajan Moses gave the sermon about Passover. He explained that Passover is on the 14th of Abib, not on the 15th. He also discussed the sacrifice of Christ and our spiritual preparation before Passover. The brethren were uplifted by the messages.
After services, the brethren surprised all of us with some special gifts. Their warm welcome truly touched our hearts. The afternoon continued with a pleasant tea served with tasty delicacies prepared by some of the ladies. It was a wonderful time of fellowship for us all.
In the evening, we were invited to dinner, where we were served a variety of delicious dishes. During dinner, we had the opportunity to discuss the upcoming Feast of Tabernacles. Mr Moses gave information regarding the plans and preparations. The night continued with more discussions until it was finally time to head back to our motel.
On Sunday, February 12, we went to view a new church hall in Johor Bahru. This new venue will help the brethren conduct the Sabbath in a larger and more convenient environment rather than in the house. The church hall looks good and could hold more than 30 people.
This trip to Johor Bahru was uplifting and truly meaningful. We are looking forward to another exciting trip to have Sabbath services in the new church hall soon. – Gabriel David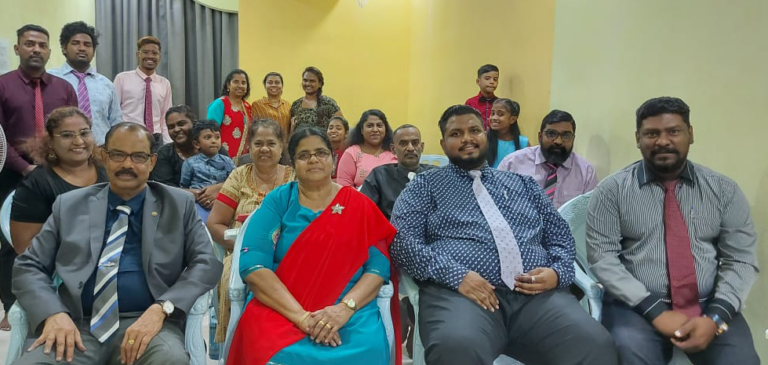 The May 1, 2022 Family Weekend by the beach in Port Dickson, Malaysia, was a great success. About 27 brethren attended. We started off with prayer by Mr Moses followed by breakfast. We had a variety of food prepared by our ladies such as coconut rice, fried noodles, fried rice, sandwiches, spicy chicken and fruits.
Our beach games began with water balloons in two groups, we continued with pail water pouring, water filling with sponge, and beach ball and sand games with the children. Later, we all had a swim in the ocean and had so much fun. All the young people enjoyed the banana boat and donut boat activities.
This event was a team effort and many commented on how much they enjoyed the activities, especially the children. There was a sense of unity and love among all the brethren. – Ronald Moses