I have always enjoyed competitive team sports. I have been playing a range of sports since I was a young boy and I continue to be involved in them.
One of the things I have really come to appreciate about team sport is the opportunity to learn about myself and others. The many lessons I have gleaned from watching and participating as part of a competitive team have been invaluable.
I was reminded of one such valuable lesson recently.
While refereeing at a national tournament, I witnessed behaviour that has sadly become commonplace in sport across all codes.
After walking onto the field, it soon became very apparent that the two teams were not evenly matched. While both teams played to the best of their ability, one team was clearly far better than the other and totally outclassed their opponents. Faster and far more skilled, the fulltime score reflected the difference in the abilities of the teams quite clearly.
This happens sometimes and the game could have still been enjoyable except for the appalling behaviour shown by the winning team – yes that's right, the winning team. Instead of respecting their competitors, they continually ridiculed and made fun of the losing team during the game by laughing at their opponents' slower players, mocking their poor passing and drawing attention to their continual errors. It was a shameful display of sportsmanship by the winning team which marred their performance.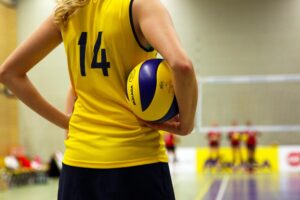 Unsportsmanlike conduct can take many forms: not shaking hands with opponents, arguing with referees, throwing tantrums on the field or court, the list goes on. Although it is disgraceful to see, unsportsmanlike conduct is sadly becoming more commonplace in the arena of sport. From the primary school playground to the international tennis court, from the backyard to the World Cup, we see frequently examples of poor sportsmanship.
You may be familiar with Australia's new generation of tennis players. Tennis players Nick Kyrgios and Bernard Tomic have had their careers plagued by poor on court behaviour. Cricket is a game that is beloved in this country and has had a long reputation of gentlemanly conduct. In recent years though the sport has been tarnished by sledging, ball tampering and match fixing.
Have you ever seen behaviour like this? I dare say you have. A much more important question to ask is, have you ever acted in any way like this? Possibly.
Jesus said that people would recognise His followers by their fruits, or to put it another way, you will be known by the way you conduct yourself (Matthew 7:20). The way you conduct yourself on the sporting field is an opportunity to show others the type of person you are by being a good sport whether you win or lose.
All sports, regardless of their codes, require all participants to behave in a sportsmanlike manner. It is the most important principle and rule in any sport. It is the golden rule. Jesus also taught about the golden rule in life, that is, treating others the same way you would like to be treated. (Matthew 7:12). In the example I gave, would you have liked to have been laughed at by the opposition for making a mistake or being slower? I am sure you would not. You would want to be treated with respect. Likewise, you should always respect everyone on the field, being fair, considerate and well mannered. This is at the heart of any sport. If we fail in this most important and basic principle of respecting others, no one will want to play with us or against us. Learn to respect your team mates, your competitors, officials and spectators.
Have your ever watched a game when the competitors played fiercely against each other until finally one was victorious, over the other and then at the end of the game the winner sincerely praised the efforts of the loser while humbly accepting the win? The loser also praising the prowess of the victor and thankful for the opportunity to play in such a match? If you have, then you will know the feeling of admiration you have for both those players and teams. You can recognise the fine example of sportsmanship and respect that each have for the other. They act as a shining light in their sport.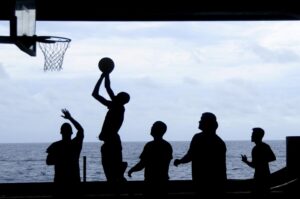 As ambassadors for God's way, you have the opportunity to be a shining light as you play sport both during and after the game. Lights shine out in the darkness and draw attention. Your example can also draw attention and good behaviour is noticed by everyone.
Don't allow the attitude of winning at all costs ever replace good sportsmanlike behaviour. Be a light to those around you and show respect for all participants. This is the attitude God wants us display regardless of whether we win or lose. Most importantly, the character you build by doing so will serve you long after the game has ended.